Inspiration, Perspective, Cultural Competency
Not Your Average Keynote
Personal growth pioneer, podcaster, leader, group facilitator, and published writer, our Co-Executive Director, Eldra Jackson III, is a high-impact and emotionally resonant speaker, inspiring deep self-reflection in audiences and priming them for change.
Imprisoned for 24 years, Eldra is skilled at working with deeply divided individuals and groups. He gained that experience "on the inside" where after a race riot he joined a circle dedicated to challenging the destructive racial prejudice driving the violence in their lives. Today, Eldra is Co-Executive Director of Inside Circle and a Strategic Partner of  The Trium Group.
Drawing on his rich personal history, Eldra skillfully speaks on topics like racism, toxic masculinity, criminal justice reform, cultivating emotional intelligence, personal transformation, trauma, leadership development, diversity and inclusion, and the secrets to open, generative dialogue. In high demand, Eldra has recently been featured at Wisdom 2.0 and the US Soccer Federation. His

TedTalk,

presented at TEDWomen 2018, has had over 1.6 million views. He is also featured in the award-winning documentary, 

The Work,

which depicts the flagship program of Inside Circle, and regularly leads screenings and dialogue around the issues raised in this film.
All speaking fees are donated to Inside Circle, a tax-deductible 501(c)(3) organization.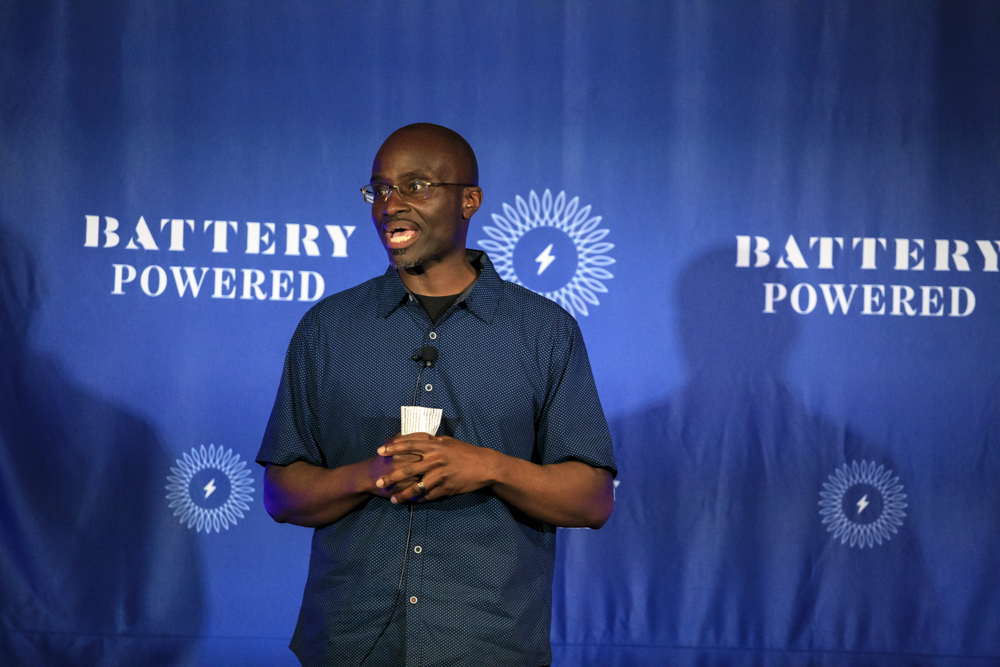 "Eldra's work on authentic leadership should be the new fundamental model for all leaders, as it is truly the unlock that is needed to create a new future of work, where all humans can thrive. After working with hundreds of speakers and facilitators in my career, I have never seen someone impact and touch so many people in such a meaningful and lasting way. He creates and holds the space for profound insights to emerge, for hearts to open and for new beliefs to take hold. When I look at the world today, and how we are all being called on to show up to create a new way of working, living and being, I cannot imagine a better guide than Eldra to light the path to new possibilities for us all."
Stay Connected to Get The Latest Alerts