Our Work
More than an organization, Inside Circle is a healing community based on respect for the humanity of each member. Using the power of human connection found in peer-guided healing circles, we transform lives, positively impacting each system we touch by reducing violence inside and outside adult and juvenile prisons, lowering recidivism rates, and building social-emotional literacy. Operating regularly within and around California State Prison, Sacramento, California Medical Facility, and New Jersey's Juvenile Medium Security Facility, we are igniting and running programs in an array of adult and juvenile detention centers and community settings across the United States. We don't heal the system-impacted, we show them what's possible and create space for them to heal themselves and lead change within the communities they know best.
Our Impact
The Need
The criminal justice system's failure to rehabilitate fuels a costly and negative cycle.  According to the U.S. Department of Health & Human Services, each year more than 600,000 individuals are released from state and federal prisons and roughly half of those will be re-incarcerated for a wide range of crimes within 3 years of their release.  How many lives are negatively impacted by this failure?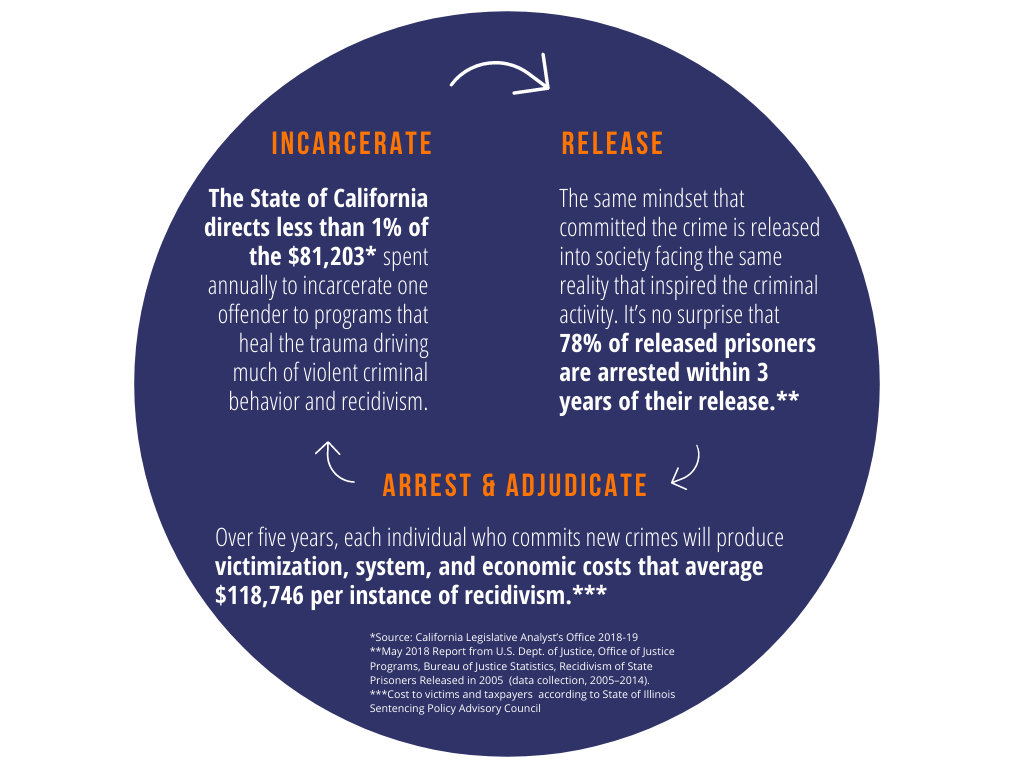 To disrupt that cycle and decrease criminal recidivism, research associated with the Kaiser Permanente and Centers for Disease Control and Prevention Adverse Childhood Experiences (ACE) Study suggests treatment interventions must focus on the effects of early life experiences.  And yet, less than 1% of the California Department of Corrections and Rehabilitation's budget is allocated toward these types of treatment interventions. 
What We Do
Prisons may not rehabilitate but in our experience, circles do.  We fill the programming void in prison and beyond by building healing communities around peer-led support circles. These healthy communities replace gang culture and provide the support needed to change and build a new life.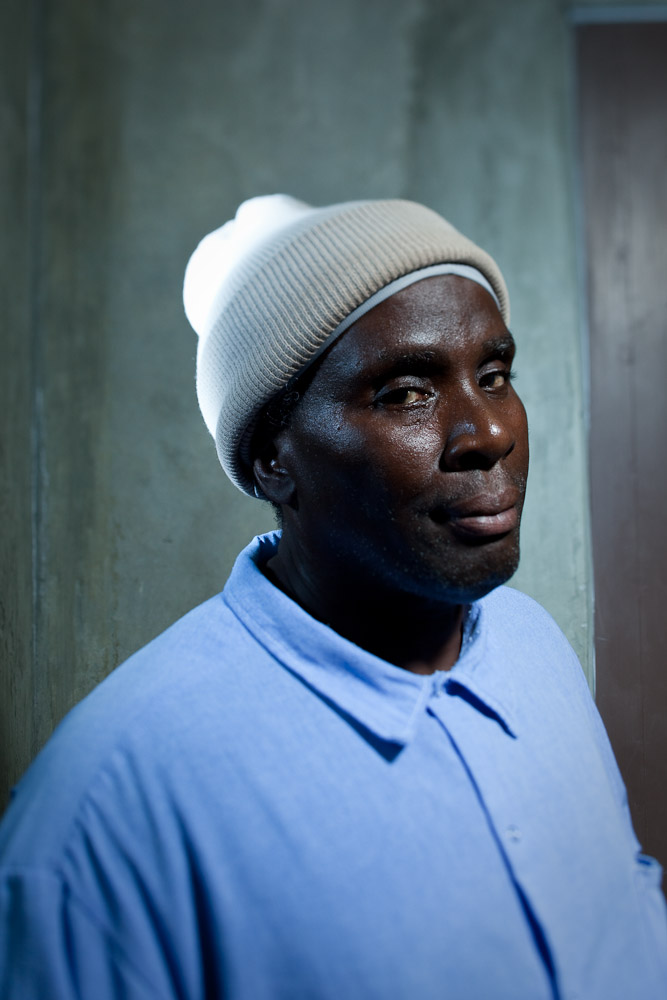 We Support Healing
Started by lifer Patrick Nolan at California's infamous Folsom Prison to rediscover his humanity and reduce racial violence on his maximum security yard, our transformative group-process work was shaped over the last 20 years by the ManKind Project and the dedicated incarcerated men of the Folsom circle. Our work addresses the core wounds and childhood traumas that contribute to anti-social behavior and cultivates self-reflection, accountability, and positive agency.
Participants experience our work as highly therapeutic, and yet, we are not therapists. We just know how to listen and how to harness the power of human connection to create unbelievably transformative environments.  One key to our success is the use of facilitators with lived experience in street culture and the criminal justice system, what some refer to as credible messengers.
Get in touch to learn about how you can bring us into your correctional facility or community program. 
We Train
It takes work to create transformative environments where people can heal and change their lives. For some, the growth journey we support becomes their life's work and evolves into a life of service supporting the journey of others who are still struggling.  For those with that calling, we offer facilitation training both for our program graduates and for individuals working on the front lines to divert adults and youth from a life of incarceration. Contact us to learn more.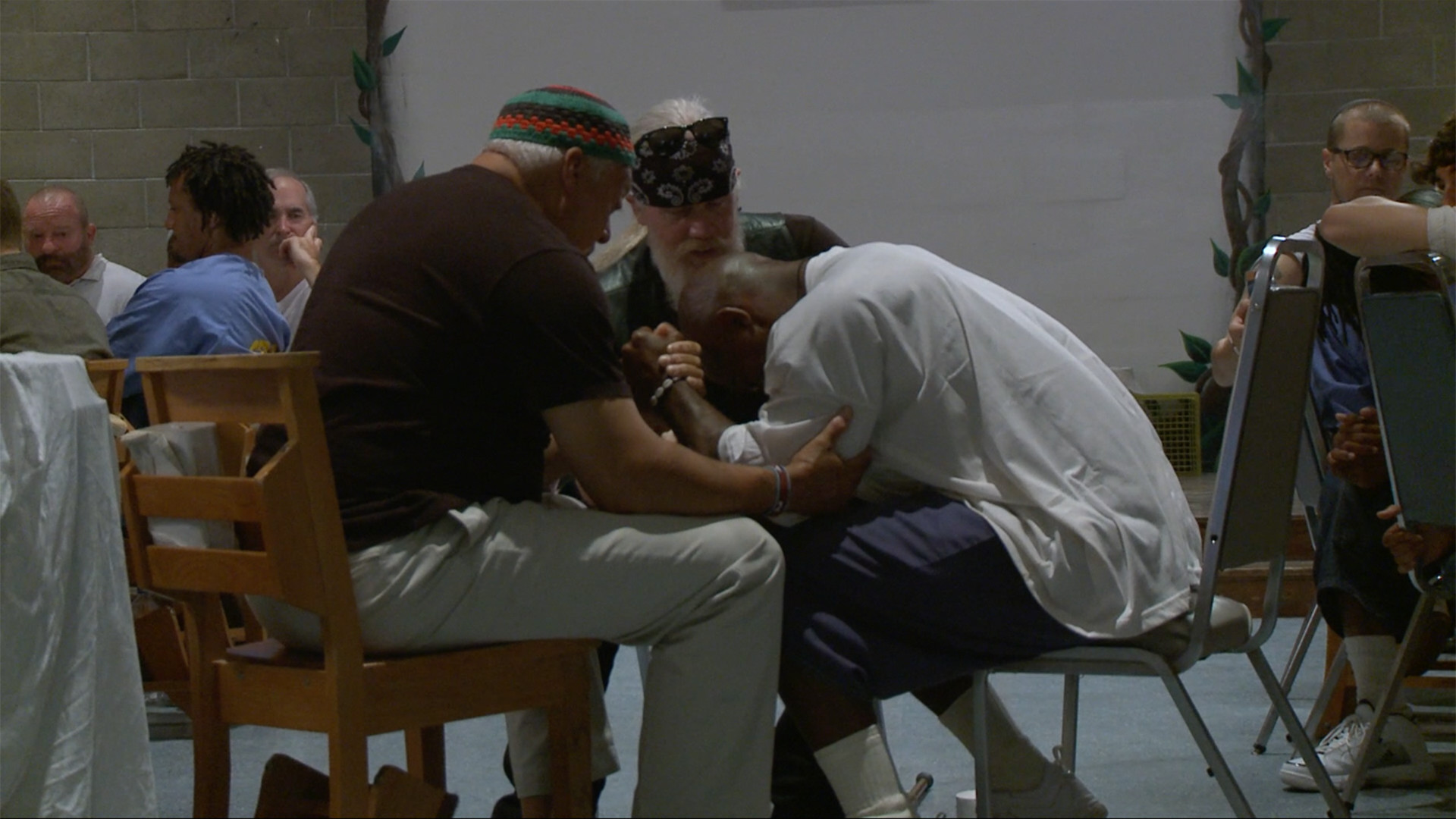 We Advocate & Serve
Part of empowering system-impacted people involves turning around the negative stereotypes that bar them from opportunity. We do that with our new podcast and by hosting and speaking at emotionally resonant events inside and outside of prison that connect the justice involved with the wider community. These connections create healthy relationships where division and fear once existed, and enable our facilitators to demonstrate the power and value of their lived experience.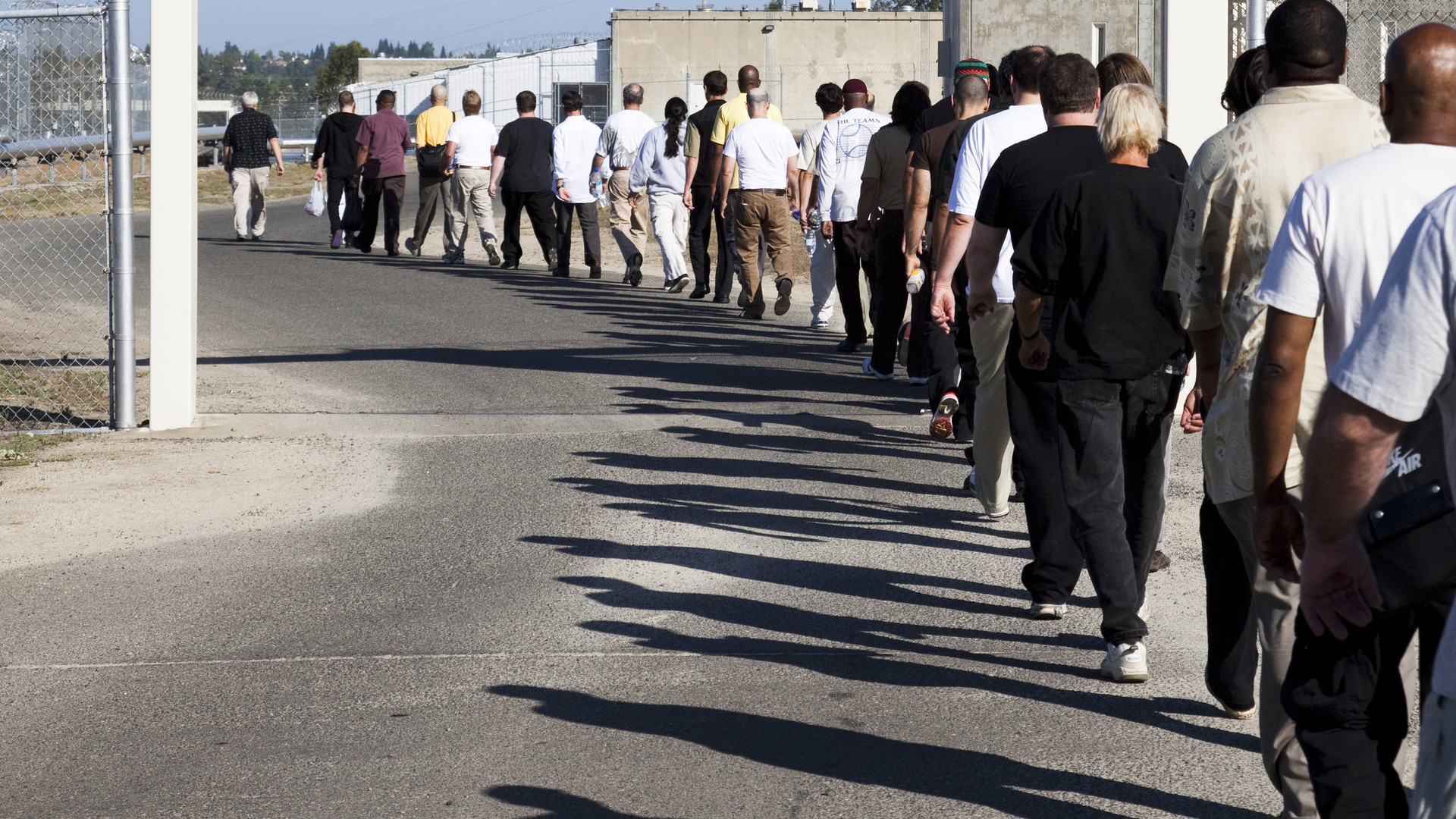 Inside Circle Intensives
Detailed in the award-winning documentary entitled, The Work, this program invites members of the public into New Folsom Prison to engage in group-healing intensives alongside incarcerated men. Serving as a powerful bridge between worlds, participants explore fear, prejudice, and the barriers they erect to protect themselves.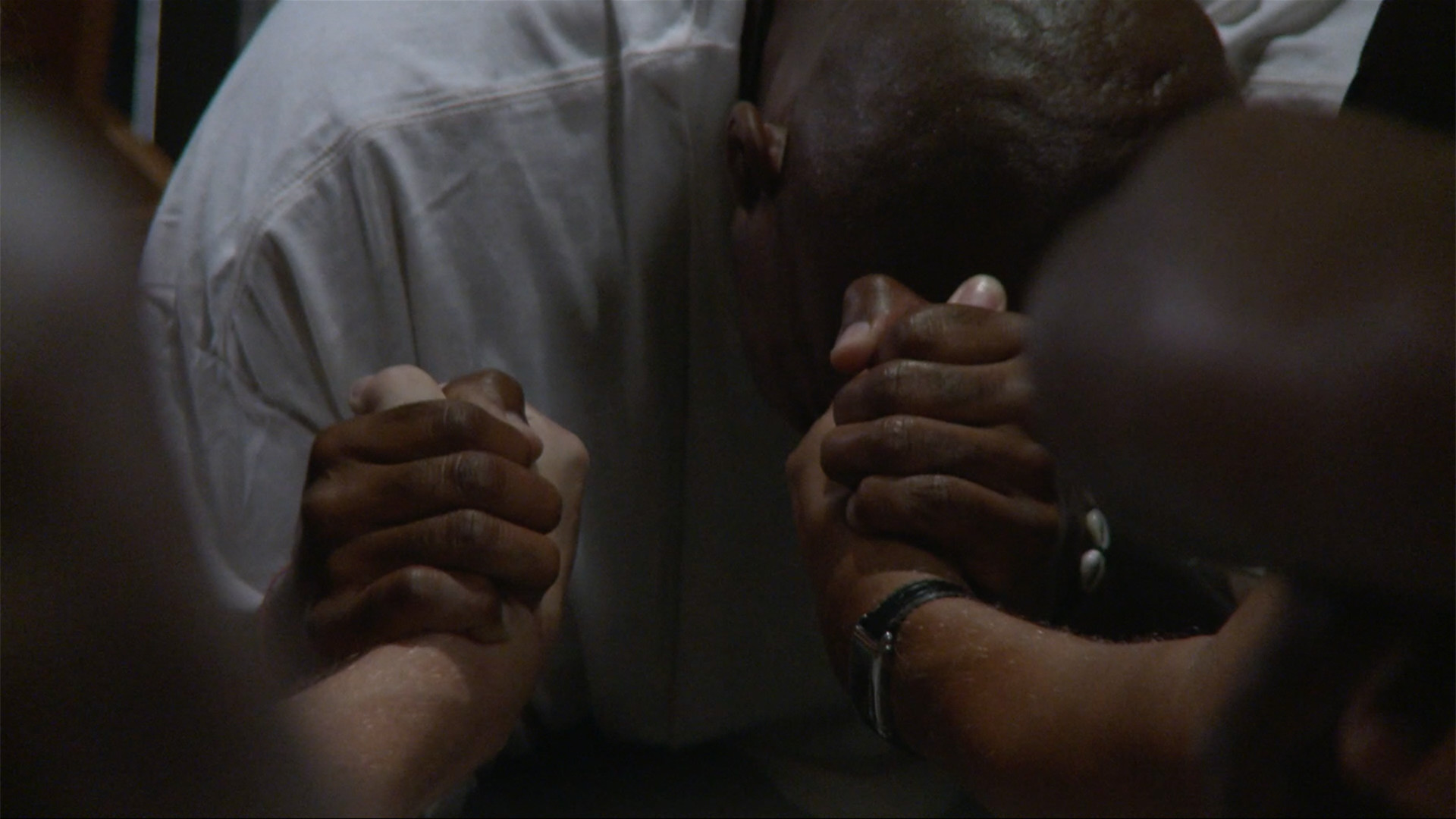 Extending our work beyond prison walls, Outside Circle Intensives provide a platform for graduates of our Folsom Group to continue the work they started while incarcerated and share their lived experience as facilitators with the public. These intensives are open to all – men, women, and the gender non-conforming. Click here to learn more.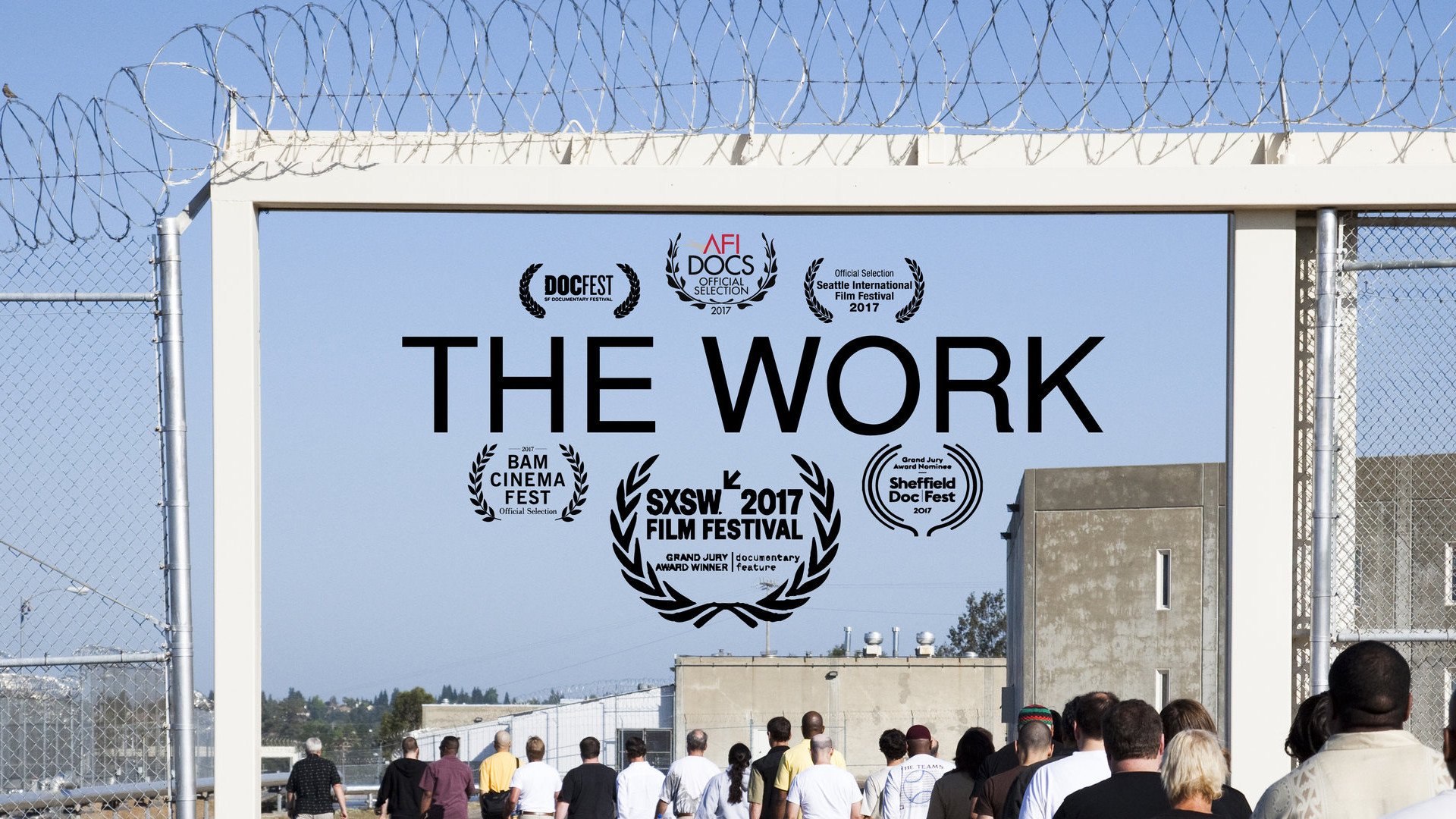 Film Screenings
Our film screenings and question and answer panel discussions are highly impactful experiences that serve as a powerful vehicle for building cultural competency and supporting emotional literacy in a variety of settings – corporate, educational and institutional. We hope they inspire you to look within and see beyond labels like inmate.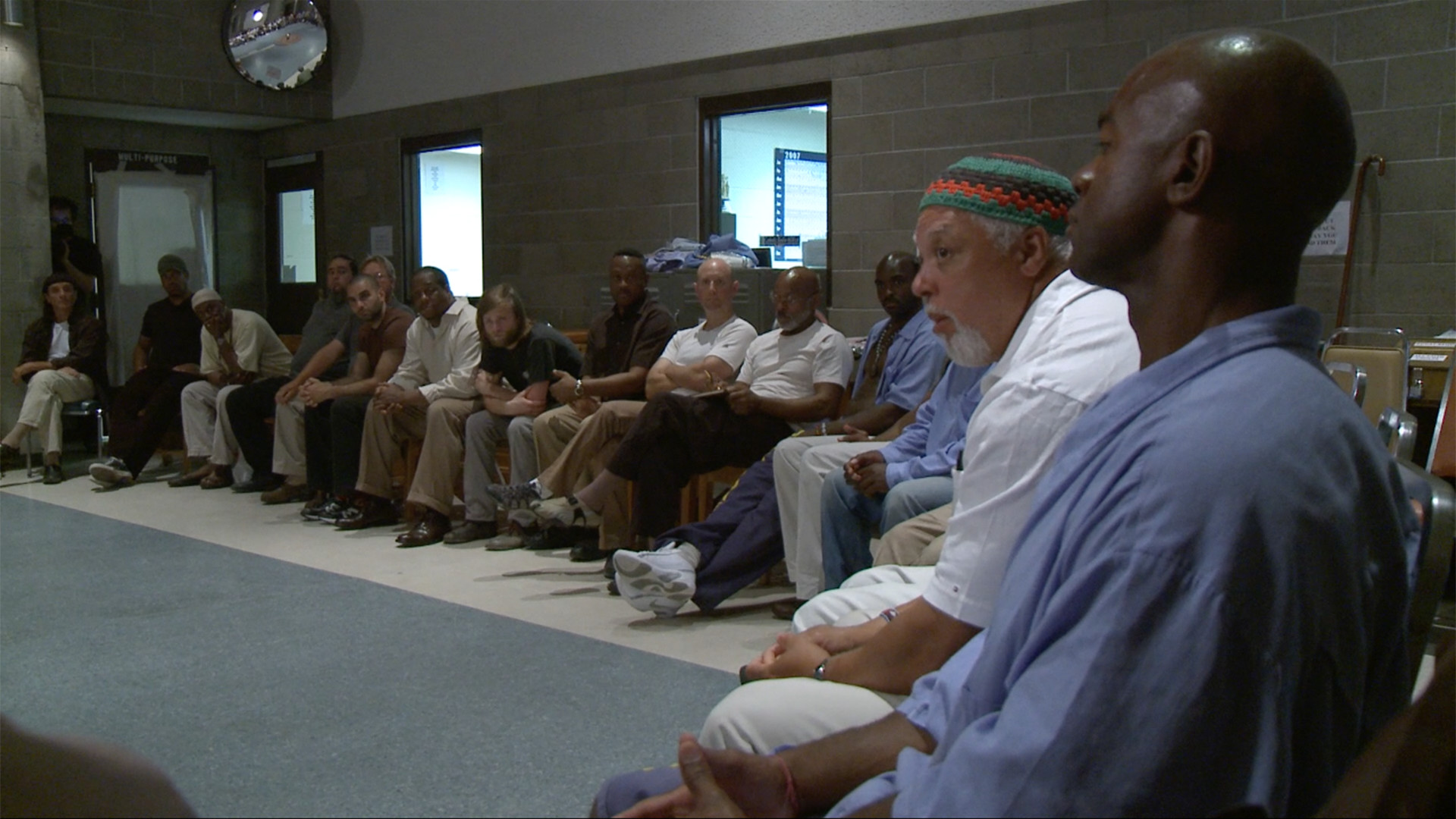 We are skilled speakers, credible messengers and violence interventionalists. Negotiating peace between rival gangs and building bridges between local government and grassroot organizations desperate to reduce violence, we get divided groups connected in both detention and community settings.