Our History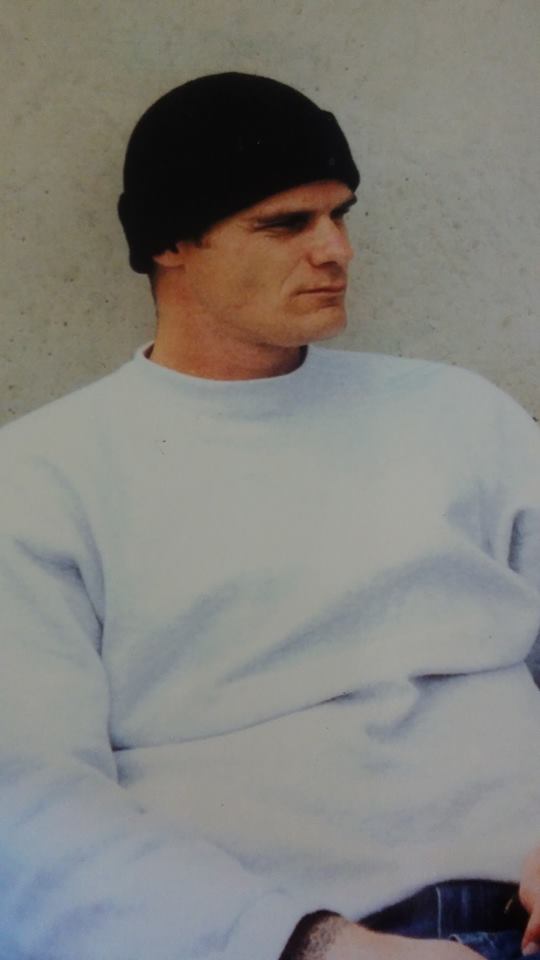 In 1996, on the grounds of
New Folsom State Prison in Represa, California, the
Men's Support Group
, 
what is now known as Inside Circle, took shape after a race riot on the B-Facility yard. 
Several inmates were seriously hurt during the melee, one fatally. Witnessing the madness of this event had a profound effect on inmate Patrick Nolan. During his first month of several spent confined to his cell on lockdown following the riot, he could only feel the pain and hopelessness that weighed heavily upon the environment. When he was finally released, it was with an intense determination to shift the dynamic driving such extreme violence and hatred. 
He met with Dennis Merino, the Deacon for the Catholic community at CSP-Sacramento, and asked him if he could start a support group.  At the time, he had no experiential knowledge of what a support group was about. All he knew was that a forum was needed in this environment, a neutral group, where inmates of different ethnic and cultural backgrounds could come together and openly communicate.
He started by seeking out guys from the racially segregated groups defining the prison environment, instinctively reaching out to older cons he had grown to respect, not thinking they would want to participate.  Surprisingly, several did, taking on roles of leadership and drawing the attention of younger cons.
Initially the Men's Support Group was a forum for communication, but in the year following their first meeting, it became so much more. A typical meeting held in the facility's chapel began by lighting a candle mounted on a wooden log that, if viewed from above, resembled the shape of a heart.  Group members sat facing the flickering flame of the candle with leadership passing from person to person each week.
The group belonged to each participant equally and it was commonly agreed that they would only get back what they put in. They experienced the atmosphere as highly charged, sacred and spiritual.  Somehow, the language of long ago, buried in the recesses of their psyches, found release and expression. Although they were aware that they sat in a chapel on the sterile gray grounds of a prison, they felt as if they were sitting in a dark cave around a raging fire, sharing stories of times past. Stories of personal defeats and successes. Stories of love and loss. Stories of fear, rage, hate, and self-hate.  
"Not all stories have a moral, but most, the significant ones, contain feelings of grief and isolation that we believe are ours alone. When one is able to let go of one of these stories into the circle of a men's group, the common threads that unify all human beings quickly reveal themselves."  – Pat Nolan
Sitting in circle, these men saw that beneath their skin of whatever color, laid not their differences, but their similarities. They were not alone. They discovered that true strength was found not in their capacity for tolerating pain, but in their ability to weep openly and to embrace and be embraced by one another. They developed security in their masculinity, compassion, empathy, and love.
"I'm just a dude doing a life sentence, one of the countless thousands shelved away in institutions statewide, who will probably die here on the inside. I accept this. But just because a guy is serving life doesn't necessarily mean life is over. The quality of our existence, even under the worst conditions, can still be determined by us in how we approach this road we are on…"   

– Pat Nolan
Patrick Nolan died in custody on April 7, 2000,  but his vision of creating a place where people could come to rediscover their humanity has lived on. He once dreamed of men from the inside getting released and supporting this work themselves, bringing humans across every conceivable divide together to realize their similarities instead of killing based on their differences.  That day has come. 
Thanks to the selfless service of Rob Allbee, Chaplain Dennis Merino, Don Morrison, Bob Peterson, James McLeary, Bill Wich, Bharataji Joplin, Gordon Brown, and countless other generous volunteers from the ManKind Project community and beyond, Pat's dream has become a reality. His work continues today within New Folsom Prison, and has touched incarcerated men in Sierra Conservation Center, San Quentin, and in detention centers in Massachusetts, Illinois, and New Jersey spawning a healing movement that has extended beyond prison walls to opportunity youth, women, veterans, correctional officers and others who, without a safe place to express themselves, have been serving lonely sentences within the confines of their mind.